I fell in love with this fabric as I saw it among the pile of chiffon and georgette fabrics. It is a beautiful silver grey that glistens a bit in the sun. It has tiny brown flowers on it with some blue leaves...or at least that's how I see it.
I used the Burdastyle pattern Printed blouse-09/2012 to create my chiffon blouse. I bought the pattern because I love the look of the front gathers at the yoke. The pattern worked well to create what I wanted and can be pretty versatile. I'm of the impression the blouse pattern is not meant to be tight. I found it odd that there were front waist darts with the shaped front pieces, but I put them in anyway. The collar could have been a little smaller and the button positions seemed to be a bit off but I loved how it turned out. I know what adjustments to make next time around. There are two other looks that can be done with the pattern as sold. I opted to leave the sleeves out of this version.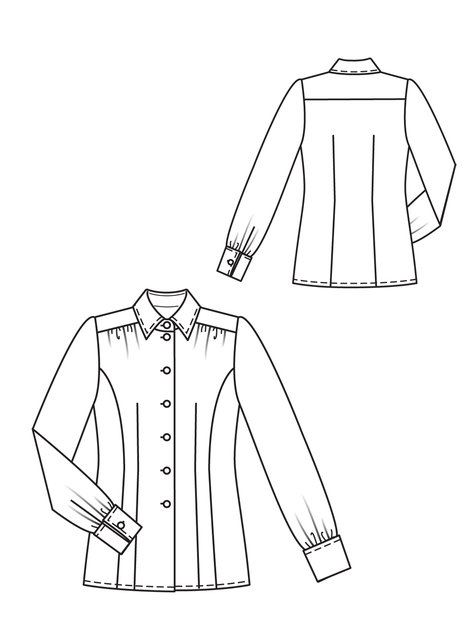 I ended up with a loose chiffon blouse that is comfortable beyond belief. No pulling nor tugging across any part of my body.
Check out my lovely buttons to go with the blouse. Some mixed pearly blue with silver rims. I love them!
I hope you enjoyed, God bless!